FESTIVAL CELEBRATION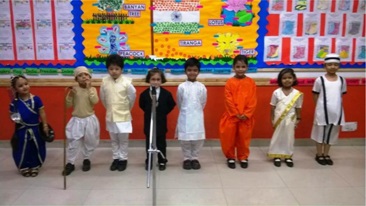 Celebrating events and festivals in schools has become an integral part of the school curriculum.
The students embrace other cultures and traditions just like their own.
The festivals are celebrated with great Pomp and Show in our school. The children of various classes come forward and participate in the celebration of National as well as Religious festivals of India. The children of various faith, customs, and background come together and participate in it.
Such celebrations in the school bring a feeling of Happiness and Love amongst the students.