Text Materials and Uniform
Stationary, Text Books, and Uniforms(Navy Blue) have been provided to all the students by Chandigarh Education Department.
– Stationary Incharge: Mr. Satish Chander(for Primary and U. Primary)
– Text Books Incharge: Mrs. Manju Bala and Mrs. Savita (for U. Primary and High)
– DBT Incharge: Mrs. Geeta (for Primary) and Mrs. Suman Tara (for U.Primary).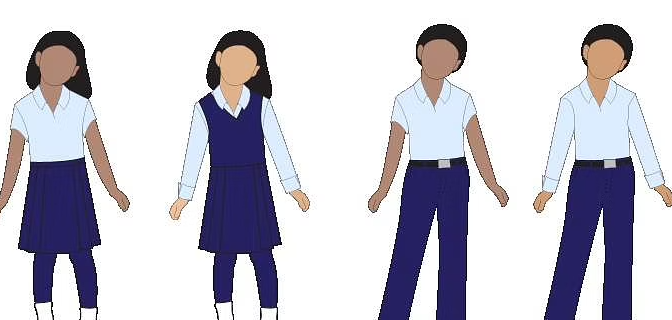 – For Boys
Uniform For Jr. Boys: Shirt & knicker (Navy Blue Combination)
Uniform For Sr. Boys: Shirt & Pant(Navy Blue Combination)
– For Girls
Uniform For Jr. Girls: Shirt & Skirt (Navy Blue Combination)
Uniform For Sr. Girls: Kameez & Salwar for Girls (Navy Blue combination)